Chocolate Covered Strawberry Shots
Today I am sharing this fun little cocktail recipe that is perfect for your Valentine's Day sweetheart, my Chocolate Covered Strawberry Shots.
This season I decided to make a few fun Valentine themed shots. I made these a few for a ladies night at my Galentine's Gathering seen here in this post, along with my Build Your Own Self Care Bath Bar Buffet. They were a huge hit with the ladies, however, these drinks are so tasty, they would be perfect for any kind of Valentine's Day gathering that you may choose to host.
I created these fun Chocolate Covered Strawberry Shots by mixing equal parts of Bailey's Red Velvet (which is chocolate flavored) and Bailey's Strawberries & Cream.
I used a spoon pour method seen here to create the pretty pattern, by pouring the Strawberries & Cream in last over the back of a spoon to make the pattern as it went into each glass. It reminds me a bit of the fun coffee shop latte patterns. Here is the recipe for your shots:
1 oz Bailey's Red Velvet
1 oz Bailey's Strawberries & Cream
Pink Sugar Rims (optional)
How to Garnish: I rimmed the edges of the glass with pink sugar after dipping the shot glasses in lukewarm water. This  is totally optional, but it makes the drinks look pretty and festive. Not only did it make a great color combo, but depending on how you add your liquors you can make fun patterns like this one too. A layered ombre effect can also be made by adding the colors carefully, the red velvet is a darker pink than the strawberries and cream. You can also top them with a spritz of whipped cream and a strawberry slice as well.
PIN ME for later and be sure to follow us on Pinterest at Jen @ JENRON DESIGN
Welcome this months edition of  "It's Good to Be Home" blog hop. Each month I am so blessed to join a fantastic group of bloggers, as we all co-host, and share our seasonal home decor tips and inspirations. We will continue to have many new creators join us as guests each month, so be sure to check them all at the links posted at the bottom of the page or reach out to one of us if you want to join in the fun!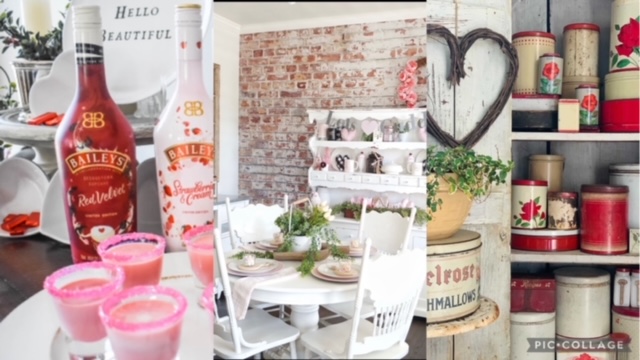 Jenron Designs / Southern Spangled /My Weathered Home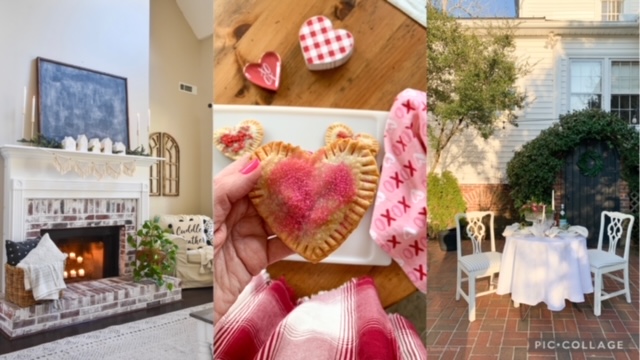 The Frugal Homemaker / At Home in the Wildwood / Robyn's Southern Nest